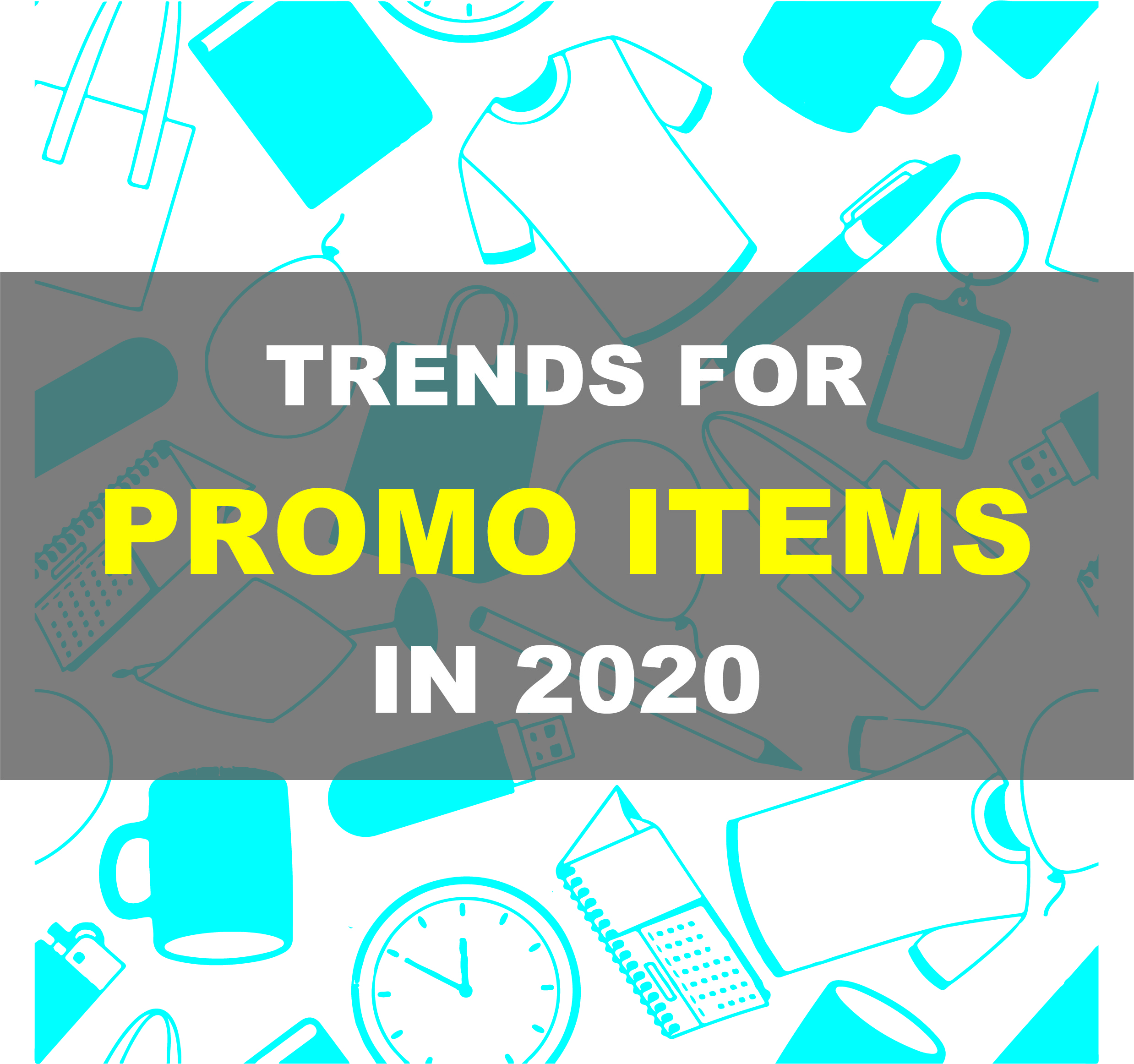 Think back to a time when you took home a promotional item. What was it? Where did you receive it? How did it make you feel? Promotional products are like free presents. People are happy to receive them and bring them home.
Branded merchandise is a wonderful addition to your current marketing strategy. Read on to discover why you should include promotional products in your campaigns and how to stay on top of the 2020 trends to continue to surprise and delight your customers.
Top Promotional Product Trends for 2020:
Here's our pick of 7 best promotional products to keep you in your clients' minds all year:
1. Custom Face Masks and Bandanas
While we're all navigating the uncertainty during this coronavirus pandemic, help slow the spread of COVID-19 while promoting your business. Give your employees and customers another piece of company swag in a form of custom bandana or mask, or surprise them with fun giveaway or thank-you gift. (And boost your sales in the process!).
Custom printed bandanas with your company logo make a fun addition to the unfashionable n95 masks and can be used after this pandemic is over as well! Check out local CA manufacturer Joy Bandanas that offers the fastest turnaround.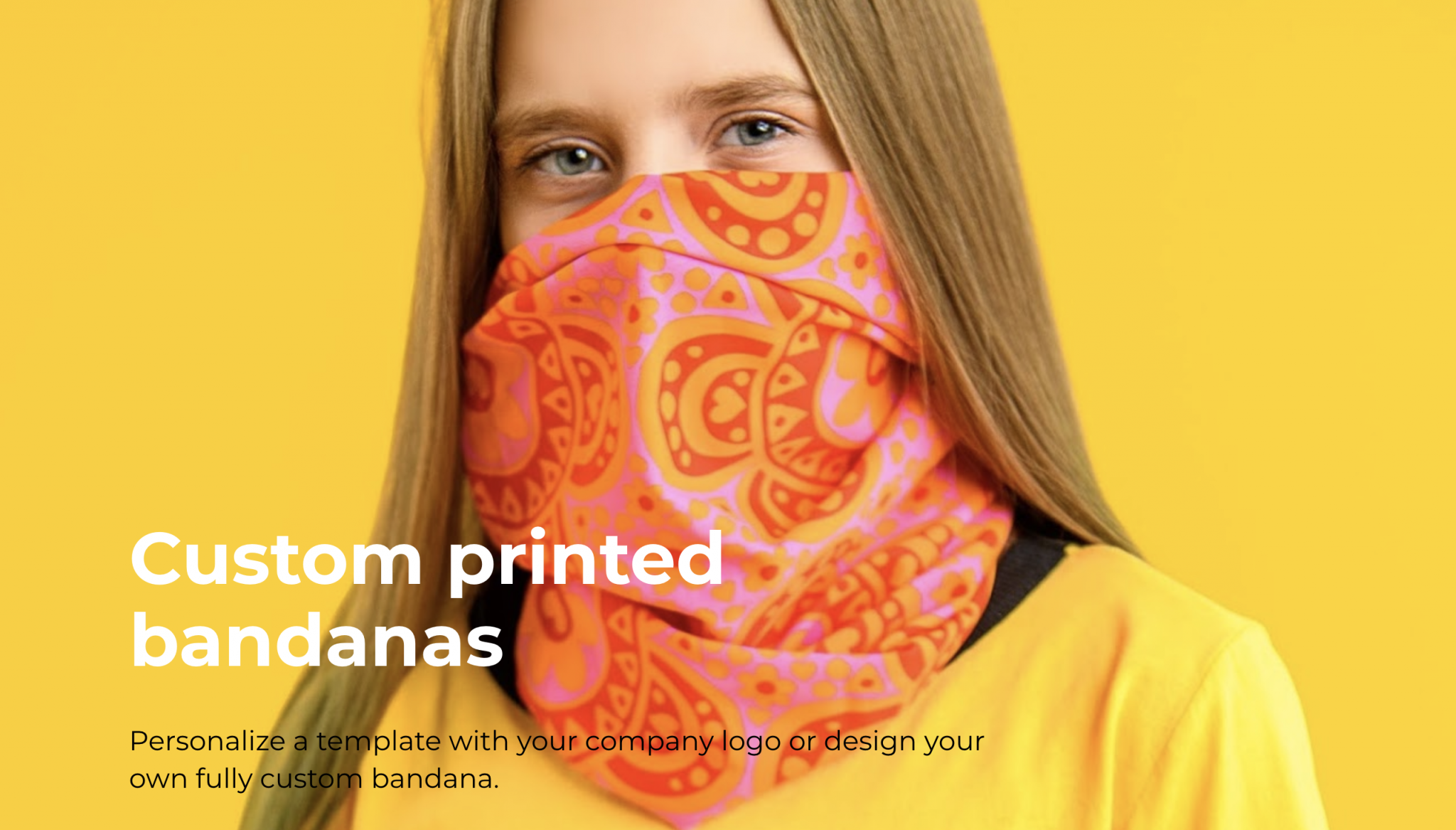 2. Custom Flash Tattoos
Delight your customers with a unique promo item that will make you stand out from the crowd. Compared to other promotional products like pens and t-shirts, custom temporary tattoos are 54% more likely to grab the attention of your potential client at trade shows, book launches or any other event activations.
Surprise your customers with a thank-you gift, or include temp tatts into your company's or event swag bag. Learn more.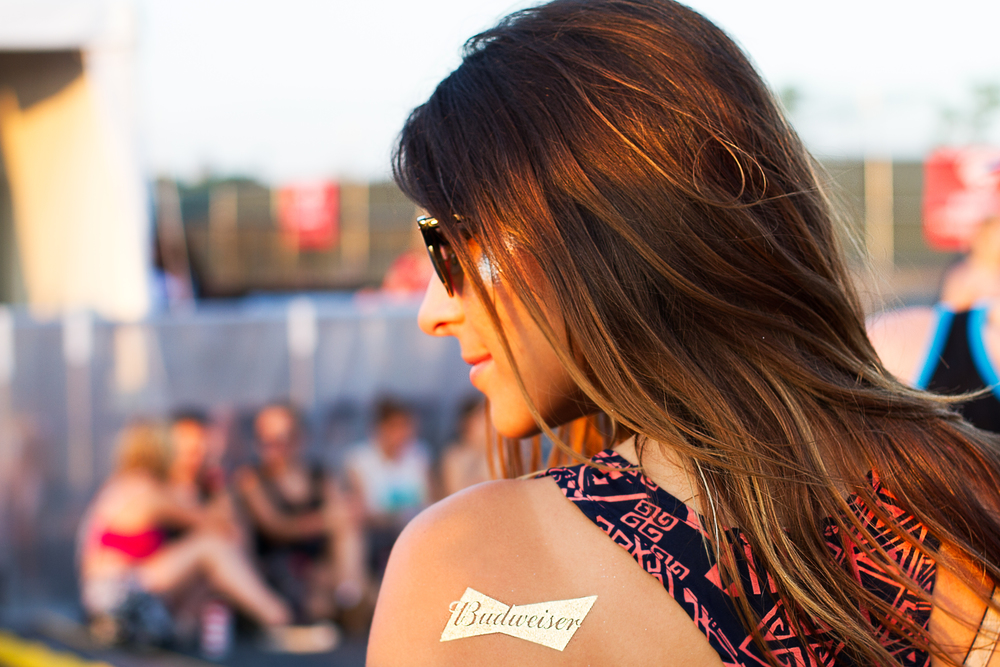 3. Custom Notebooks With Metallic Logo
Have nice leather-bound notebooks created in your company colours or with a subtle logo printed on the front cover. We'd recommend a simple debossed or foiled logo. A subtle hint to your company is key here, remind your client of your company without an over the top statement. Learn more why custom notebooks are a perfect as an event swag bag product.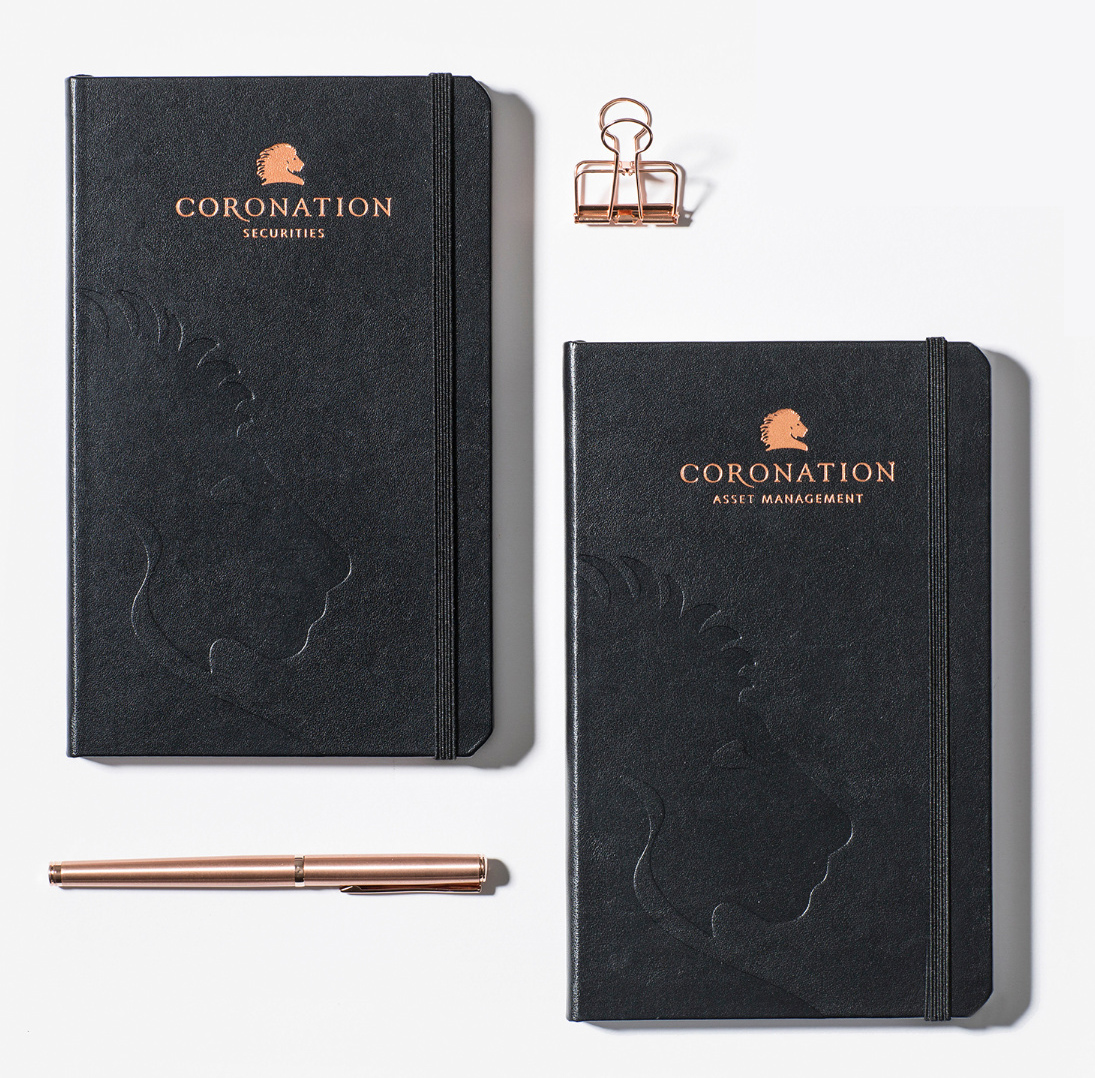 4. Custom Tea or Soak Blends
A branded loose leaf tea can be a simple but effective way of boosting your brand identity (and customer satisfaction) in a whole new creative way. A great thank you gift to your clients and customers or a memorable event takeway, these will sure make a lasting impression. Check out beautifully designed tea box by Mud And Gee Tea for some inspiration.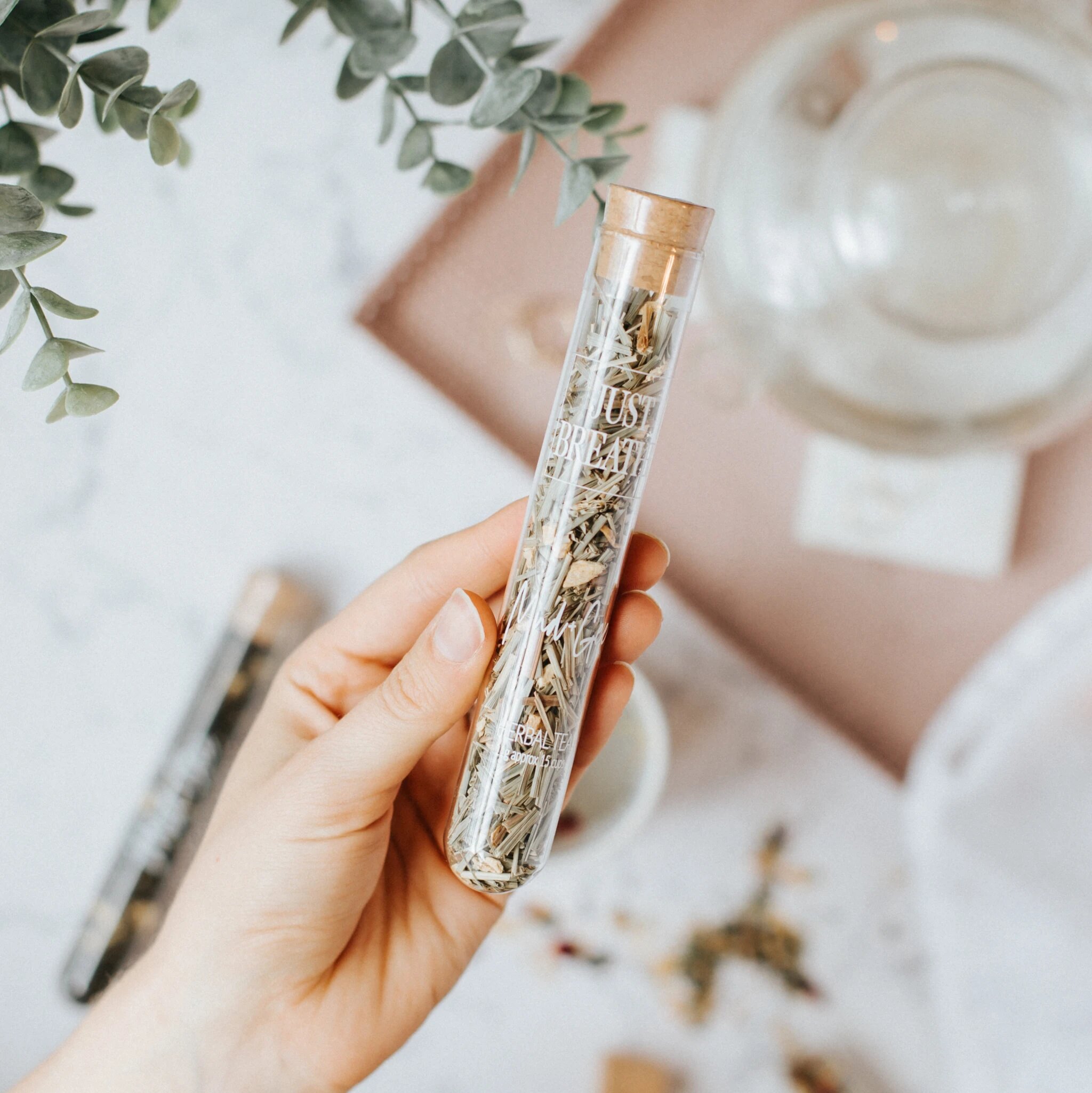 5. Custom Embroidered Socks
What is the point of spending money on a promotional item that your target is just going to throw away? Custom Embroidered Socks are sure to be worn by your prospect again and again.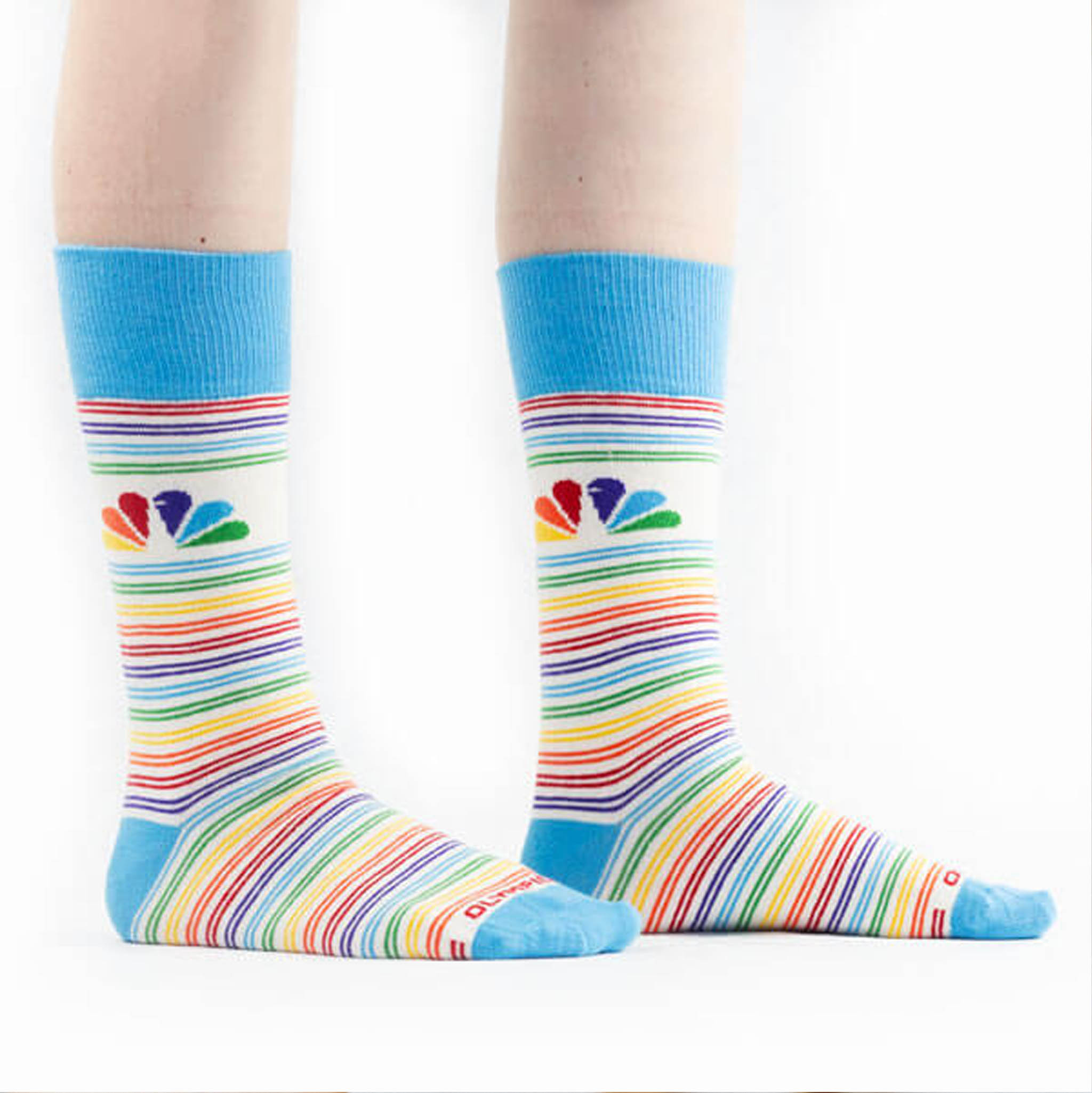 6. Custom Scratch-Off Cards
Let your event attendees, booth visitors or retail customers try their luck with scratchcards offering special prizes. This is a great way to get people excited about the potential for high-end items without having to spend your entire swag budget on a single event. Be sure to advertise all the potential things they can win if you want to build anticipation and encourage participation. Looking to customize with your design? Request a Free Quote below.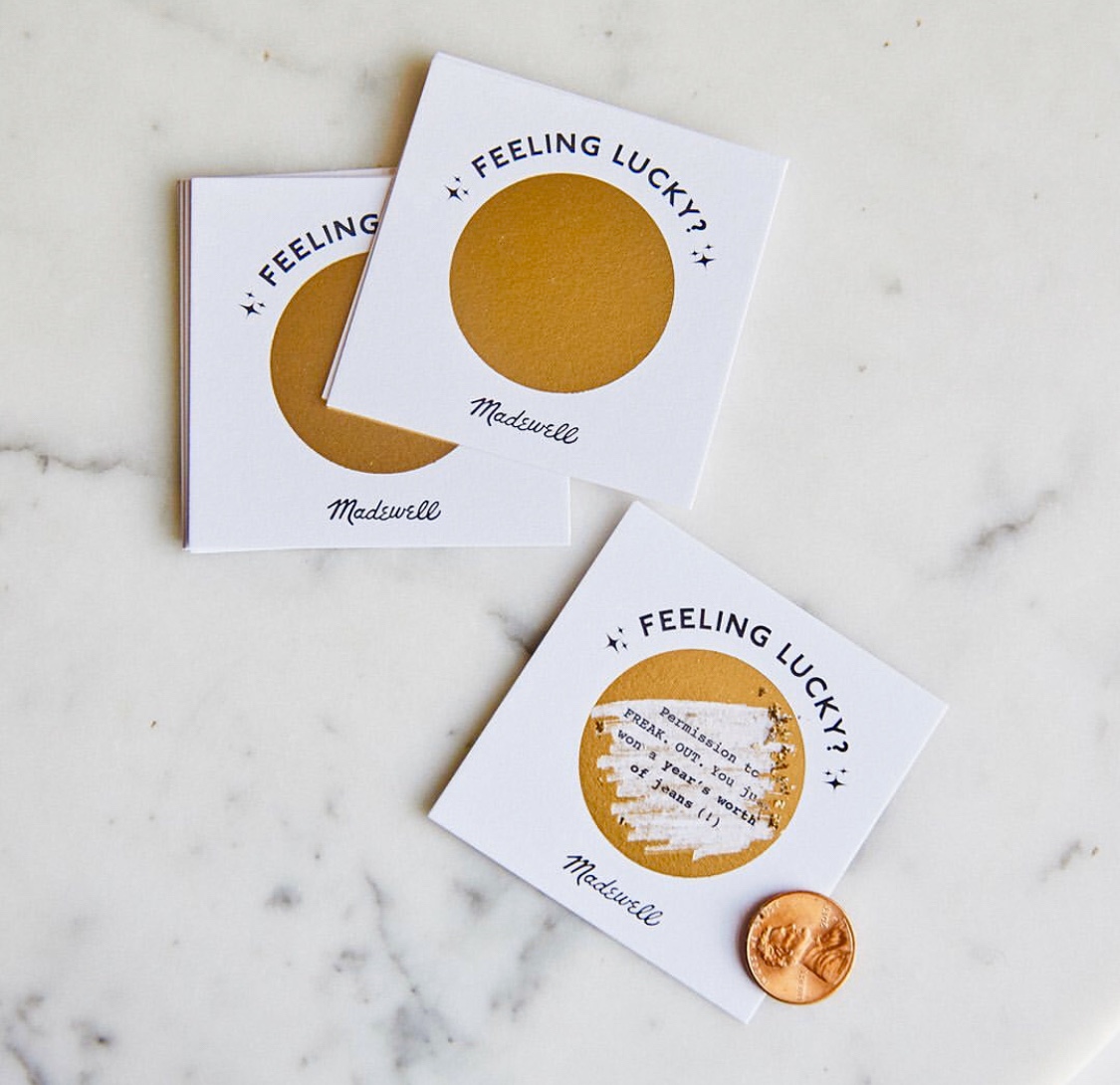 7. Custom Drink Coasters
Did you know that 92% of the audience looks at a personalized coaster for more than 15 seconds? Or that 75% of the audience plays with one or more custom coasters for more than 5 seconds? These disposable coasters are not only great for restaurants, taverns, coffee shops but also make a usefull and fun gift item. Get a Free Quote below.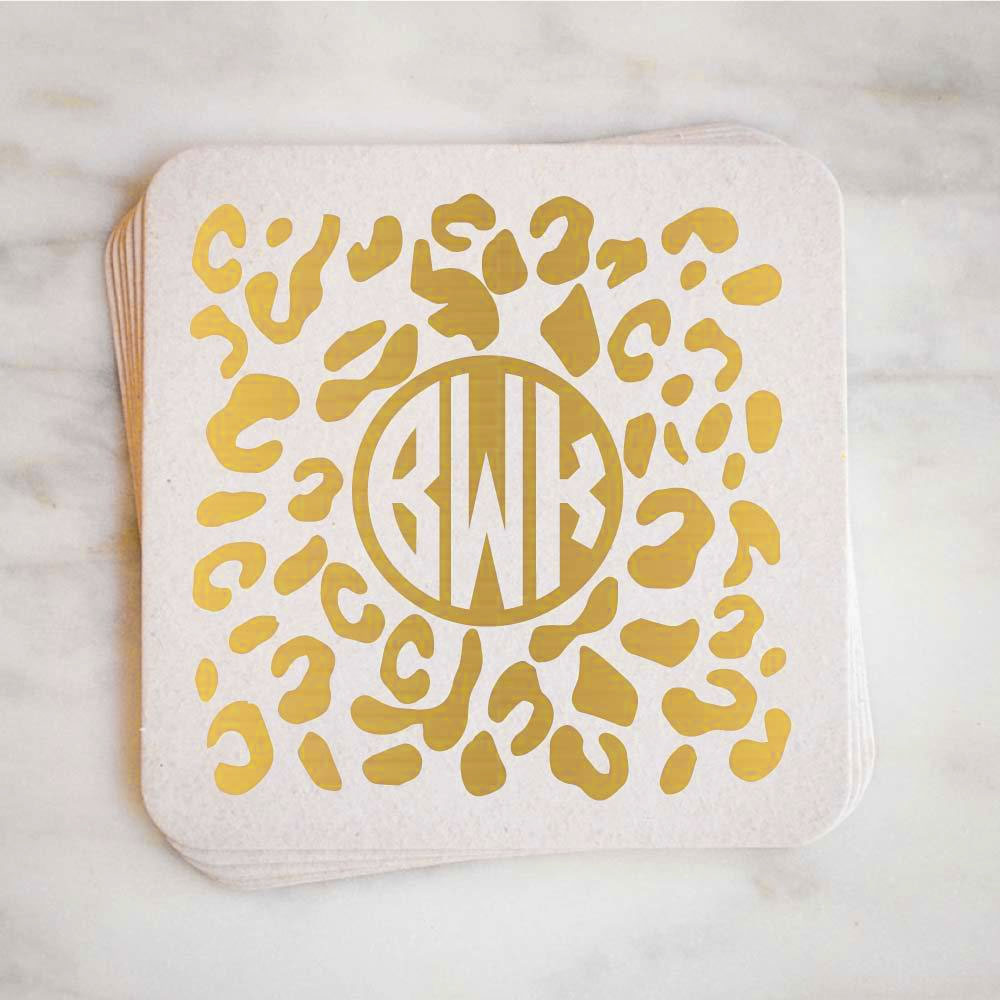 What can a custom promo item bring to your business?
The British Promotional Merchandise Association (BPMA) has conducted several surveys and done research that provides evidence that there is a direct correlation between promotional product advertising and an improvement in brand recognition and increase in sales.
The research included surveying close to 15,000 people who had received a promotional product for free within the previous year:
66% of participants claimed they could recall the brand on the promotional product received with the past 12 months.
The ROI on promotional products delivered a better return on investment than radio and outdoor advertising, and is equal to TV and print.
9% would be likely to do business with the company again.
About half (56%) said their impression of the company improved after receiving a branded promotional gift.
Awesome, right? Promotional products are an impressive bit of company's marketing strategy, but how can you use them for your business?
1. Page turning product launches
Got a new product or service? Announcing it in a newsletter or blog post is a great way to get the word out, but designing a custom promo product to give away could be a clever (and useful) way to raise awareness that won't get lost in a customer's inbox.
2. Useful thank yous
It's important to consider clients when creating branded products, but what about your employees?
Helping your people feel more connected to the brand they work for brings positives for both employer and employee, and showing appreciation for their hard work can go a long way to making them feel valued — especially over busy periods and for those working in customer support roles.
3. Memorable event takeaways
Does your business host events throughout the year? Maybe you're a marketing agency sponsoring a conference, or a retailer showcasing their new product range ahead of the holidays. Whatever the occasion, providing some branded company swag for attendees is a great way of making sure they remember your name long after the complimentary canapés have vanished.
4. Securing leads from trade shows
Trade shows and events are a competitive space, with lots of different brands competing for the attendees attention — and once they have it — meaningful conversations. A study by Marketing Week found that of attendees surveyed, more than 80% of leads collected at trade show received a follow up from the businesses they interacted with.
A single product attracts attention, keeps your brand front and center and strengthens trust and loyalty among your clients and customers.
Let's chat! We'd love to support you in making your perfect custom promotional items. Fill out the form below to get in touch: